International Liberty
Okay, I'll admit right away that the title of this column is an exaggeration.
But if you're a public policy wonk and you worry about the rising level of government dependency and the erosion of self reliance, then you'll understand why the chart below, which was presented earlier today at the Copenhagen conference of the Free Market Road Show, is so disturbing.
It was part of a presentation by Anders Krab-Johansen, the CEO and Editor-in-Chief of Børsen, which is the leading business newspaper in Denmark. It shows his nation's dependency ratio, and it reveals that the number of people getting money from the government has more than doubled while the number of people in the economy's productive sector is stagnant.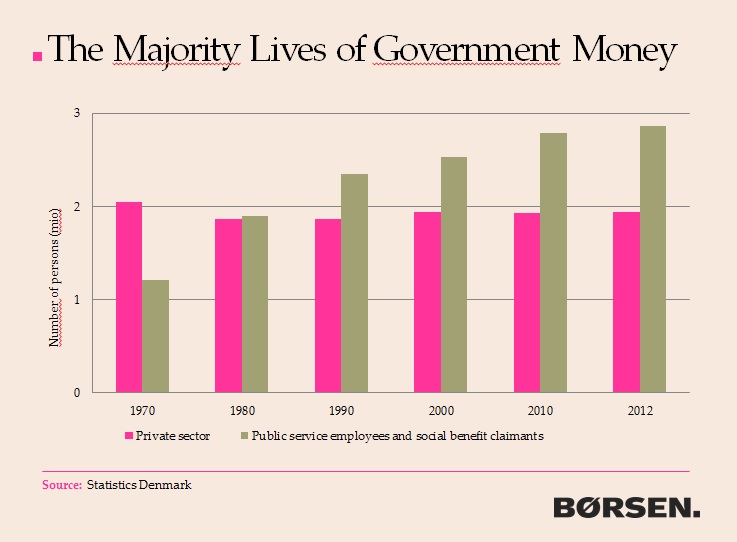 It's very hard to be optimistic about Denmark given the trend line.
No wonder my Danish friend, Mads Lundby Hansen of the Center for Politiske Studier (CEPOS),
put…
View original post 335 more words